Frequently Asked Questions:
This page contains the most common questions we receive at Rhinostat. If the topic you are interested in is not covered on this page, please visit our Contact Us page.
Information For Physicians: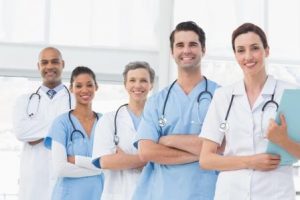 1. I have been addicted to Afrin or other nasal sprays for so many years, how can Rhinostat possibly help me ?
We have heard from thousands of people whose
addiction to decongestant nasal sprays
has lasted more than 30 years. No matter how long you have been addicted, the rebound congestion will subside once the compound is withdrawn. Rhinostat can help you overcome your nasal spray addiction by comfortably and gradually weaning you from the sprays while maintaining normal nasal airflow.
The length of time you have been addicted is not the key factor in determining whether or not you will succeed with our method. Because the decongestants are the underlying cause of the congestion, once they are withdrawn, your rebound congestion will subside. There are other important factors that influence success rates (other underlying medical or physiologic conditions). These are discussed within the next few sections.
2. What is the success rate using Rhinostat?
It depends upon whether or not other underlying medical or physiologic conditions are present. Rhinitis medicamentosa patients can be divided into two patient groups.
The primary group is comprised of those patients whose only problem is the prolonged use of decongestant nasal sprays. According to our own research, as well as other work we have reviewed, this patient group probably represents 75% – 85% of all patients with rhinitis medicamentosa (RM). Patients within this group are ideal candidates for the Rhinostat method. More than 90% of patients in this group are able to wean themselves using the Rhinostat method on the first attempt.
The second group consists of those patients who (in addition to RM) have other underlying medical or physiologic conditions contributing to their rebound congestion. Among these conditions may be allergies, a deviated septum, nasal polyps or other obstructive phenomenon. Rhinostat has compiled a list of adjunct medications that are commonly used to treat such conditions. In many cases, physicians will prescribe or recommend an over-the-counter medication to be used along with Rhinostat. Visit Our List of Adjunct Medications Page.
When other underlying conditions are present, they should be under control before you attempt to wean yourself from decongestant nasal sprays. Patients in this group should be working with their physicians to alleviate these other conditions. In this patient group, the Rhinostat success rate is highly dependent upon the successful treatment of these other underlying disorders. Even when the decongestant induced rebound congestion is eliminated in this group, other factors may tempt them to return to using their decongestant nasal sprays.
If the other underlying conditions are comparatively minor (in terms of how much they are contributing to rebound congestion) Rhinostat may still be effective in ending the nasal spray addiction. If the other conditions are severe enough, Rhinostat alone will probably not be enough to alleviate rebound congestion and the return to nasal sprays is almost inevitable. If Rhinostat does not help you, it is highly probable that other conditions are contributing to a sufficient degree that requires further medical evaluation.
Options for treating these underlying conditions range from medical (usually steroids) to surgical. For example, if you have allergies in addition to RM, you may want to discuss the use of a steroid nasal spray as you gradually wean yourself from the decongestants using the Rhinostat method. This is extremely common, as many people develop RM while self-treating their allergies before consulting a physician.

3. How did I become addicted to nasal spray?
When used as a short term therapy, these drugs are both safe and effective for most people. If the drug is used longer than this short term "safe period," a condition known as
rebound congestion
or Rhinitis Medicamentosa (RM) can occur. The only way to relieve rebound congestion is to administer another dose of the nasal spray.
The length of time of this "safe use period" is debatable. In America, nasal spray packaging generally contains a warning against the use of the spray for more than 3 days. In Europe, 7 – 8 days is considered safe. Certainly, the risk of nasal spray addiction increases with each consecutive day of use. Studies have shown that 100% of healthy normal test subjects will show changes in the nasal mucosa in the form of hypersensitivity to the drug, and will all subsequently develop rebound congestion after 8 – 10 days. Therefore, anyone who uses these nasal sprays has the potential to become addicted.
4. How do physicians usually treat rhinitis medicamentosa?
There are no FDA approved drugs or therapies specifically indicated for the treatment of rhinitis medicamentosa (RM). The hallmark of the treatment is that the patient must stop using the sprays.
Treatments generally involve the use of topical or systemic steroid sprays or pills. Since these medications do not work in the same manner as the decongestants, there is little or no improvement in airflow for the first 4-7 days of therapy. Most patients are unable to endure the congestion for a single day and usually return to using the decongestants (sometimes within hours).
Surgery may be also recommended. If there is some structural abnormality or obstruction blocking the airway, surgery may be required to correct it. If no such abnormality or obstruction is present and your doctor wants to operate on you simply because you have RM, you may want to consider getting another opinion.
5. What benefit does Rhinostat offer?
The principle benefit is the preservation of nasal inspiratory flow (your ability to breathe in through your nose) as the decongestants are withdrawn. The only way to end your addiction is to withdraw from the sprays. If you stop abruptly, you won't be able to breathe. If you withdraw gradually, you will comfortably withdraw. When patients maintain normal airflow and are comfortable, the success rates are substantially higher.
If a patient has rebound congestion and allergies, using Rhinostat along with the steroids can be very effective. If a patient does not have allergies, Rhinostat should be considered before more invasive surgical or medical measures are implemented.
6. What is the basis for the Rhinostat System? How does it work?
7. Why doesn't my doctor already know about Rhinostat?
We are working on it. Rhinostat attends major medical meetings and conferences each year in addition to our physician outreach program. Please encourage your doctor to stop by our booth if they are planning on attending any of these meetings. We also have a mail campaign directly to physician offices.
Your doctor may not know specifically about our company or our method, but they are familiar with the concept of dosage titration and serial dilution. They may not be aware that Rhinostat has applied these methods to the treatment of Rhinitis Medicamentosa (RM) patients.
Many physicians and health care providers learn about Rhinostat from their patients. If your doctor orders the kit for you, we will send it to their clinical office at no charge. Please have your doctor visit our Physician Sample Order Page.
8. How do I use the Rhinostat System?
You use Rhinostat just like your regular nasal spray with one difference. Each day, you will need to spend about 2 minutes working with your Rhinostat Kit to "cycle" it. Following the directions, you will replenish the volume of liquid you have consumed by adding the Rhinostat diluent until the fluid reaches a preset level. Each time you cycle your dispenser bottle, you will be decreasing the strength of the spray you are using. You can use your Rhinostat dispenser bottle whenever you feel congested. The dose of medication you deliver will provide the same decongestant relief.
Each and every day, you will be reducing the strength of the nasal spray and reducing the rebound reaction in your nasal mucosa. As the concentration of the drug is reduced, each dose will provide longer and longer relief. After a period which averages 17-42 days, the rebound congestion reaction and swelling has been dramatically reduced because the drug that was causing the problem is being withdrawn.
Every day that passes represents another day toward achieving your goal.
9. What if I have specific questions?
10. How much does a Rhinostat Kit cost?
The retail price of each kit is $39.00 (U.S. Dollars.)   Economical shipping options are available, worldwide.  Rhinostat is available without a prescription.  A single person needs just one kit.
Visit Our Rhinostat Kit Page
.
11. Should I let my doctor know that i want to use the Rhinostat System?
Yes.  If you are already working with your physician regarding your addiction, we encourage you to discuss Rhinostat with your doctor.
Our patented method and apparatus is very simple for your physician to understand.  Should your doctor have any questions, please encourage him or her to contact us via our website.
If you have not consulted a physician regarding your addiction, it is important to know that Rhinostat is both effective and safe. Rhinostat Kits contain the same solutions found in your current decongestant nasal spray.
12. What if I am pregnant or planning on becoming pregnant?
Reports of rhinitis medicamentosa developing during pregnancy are common as nasal congestion often develops as a result of the increased total blood volume, which can cause the nasal mucosa to enlarge.
Only your doctor is qualified to give you advice on this subject.  Decongestant sprays are contraindicated in persons where certain underlying medical conditions are present.  Pregnancy itself can cause nasal congestion and make it harder to withdraw using the Rhinostat method.  We suggest that you discuss this with your doctor and only proceed with his or her approval.
13. Once i break my addiction using Rhinostat, can i become addicted to nasal spray again?
Yes.  Follow up studies done on RM patients as long as one year after withdrawal from the sprays show evidence that long term sensitivity can develop, making it much more likely that a previously addicted person can become addicted again more easily than a person who has never misused the sprays before.  The exact physiological reason for this is not known, but a number of the researchers we have spoken with believe it may involve the sensitivity of the nervous system within the nasal mucosa.
After you have broken your addiction using Rhinostat, you must be very careful about using the sprays again in the future.  They must be used only when absolutely necessary and even then, sparingly.  We are focusing our research in this area as well.
If you do find yourself addicted again, Rhinostat will work just as well as it did the previous time.
14. Is Rhinostat F.D.A. approved?
Rhinostat contains these same decongestant nasal spray solutions.  Decongestant nasal sprays such as Afrin have been approved as OTC (over-the-counter) products for decades.  There are no other drugs, compounds or formulations in Rhinostat that are not already found in these OTC products, hence FDA approval is not required.
We encourage you to discuss our system with your physician.
15. What if I use more than one type of spray, with different active ingredients?
This is a common phenomenon.  In most instances, a person may be using both an oxymetazoline based spray as well as a phenylephrine based spray.  We have two suggested protocols for dealing with this situation:
One protocol calls for you to stabilize yourself for at least 2-3 weeks on one compound or the other.  You would then order a kit formulated with that particular compound and begin the weaning process as called for in the Rhinostat directions.
Alternatively, our lab can formulate a kit for you which contains both compounds.  We do offer a combination kit that contains the two most common compounds (oxymetazoline and phenylephrine).  If you require a different combination kit, our lab will formulate that within one business day at no additional charge.  Please Contact Us.
16. Can I just 'water down' my own nasal spray?
Over-the-counter saline nasal sprays contain preservatives (typically benzylkonium chloride) which have been shown to worsen the congestion associated with Rhinitis Medicamentosa.  The Rhinostat diluent solution is isotonic and free of these problematic preservatives, which make the withdrawal process more comfortable for the patient.  The osmotic pressure in the Rhinostat diluent solution is closely matched to the decongestant formula, for efficacy and comfort throughout the weaning process.
In addition, the precise titration the Rhinostat Apparatus allows for is extremely difficult to replicate.   Precise dosage titration will maximizes airflow, increases comfort and enhances the success rates using this method.
17. Is it safe to order from Rhinostat?
Rhinostat has been helping people overcome their addiction to decongestant nasal sprays since 1999.  Our method is safe, effective and guaranteed. Our kits are discretely packaged for your medical privacy.
If we are unable to help you achieve your goal of withdrawing from the decongestant sprays, you may return your kit to Rhinostat for a cheerful and immediate refund.
Rhinostat is a member of the Florida Better Business Bureau.  You may click on the logo below to see our standing with the BBB.